This is a linear ridge walk with fantastic views – which we did by leaving one car at Llanthony priory and driving on to Hay Bluff.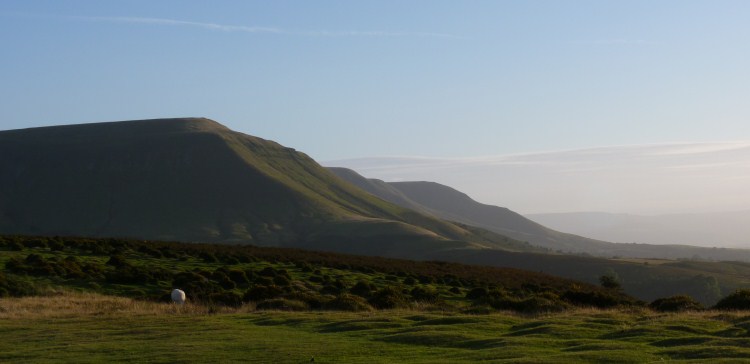 SUMMARY
Grade: Moderate-difficult. There's a short steep climb up to the top of the ridge, and the descent is also relatively short but steep
Length: 7 miles
Key Features: Offa's Dyke path with fantastic views; Llanthony Priory
Refreshments: Llanthony Priory has a pub/tea shop in the bowels of the ruins – recommended for the experience.
For an interactive version of this map click the image above or here
Route
Assuming that you adopt the same approach that we did, and leave one car at Llanthony priory, you will then continue driving in another car along the very small and winding road which takes you past Capel-y-ffin (Chapel of the borders) and through Gospel Pass until you reach a more level section of road beneath Hay Bluff.
You will eventually reach a sort of triangular roundabout, where a minor road comes in from the left to join the road you're on. There is parking just past this on the left hand side.
If you then continue to walk about 500 yards down the road you will come to a marker stone on your right for Offa's Dyke to Pandy. This walk is really straightforward because you follow the Offa's Dyke path until you reach another marker stone indicating a path off on your right which will take you down to the ruins of Llanthony Priory.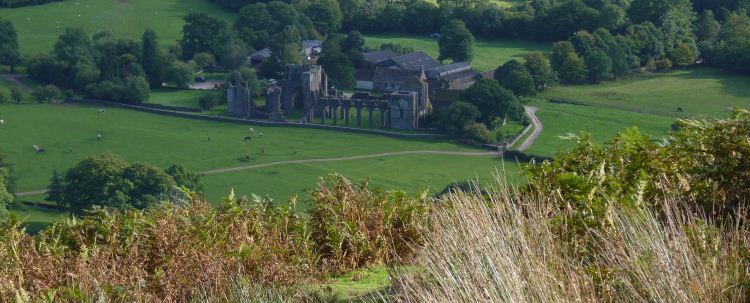 The walk
This is a walk which is excellent to do in a small group, so that you can share transport, and also have a good time in the pub at Llanthony when you've arrived, windswept and tired at the end of the walk.